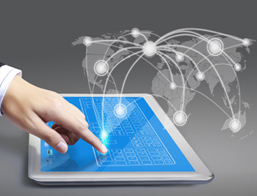 Developing trans-formative healthcare technology requires not just technology expertise, but established processes and a deep understanding of healthcare work-flows. From concept to deployment, we Provide comprehensive services that cater to different aspects of your product life-cycle needs.
For innovative business models to succeed, they have to be backed by robust technology. With the right mix of people, processes & technology, we help our clients build and enhance custom healthcare applications cost effectively with a faster turn-around.
Testing healthcare applications is not just about meeting quality standards but equally about ensuring regulatory, security and data privacy compliance. On board a technical and domain expert to address these challenges on time and on budget.
Whether you are a technology vendor, payer, provider or an intermediary, stay focused on your core business. With our maintenance services, avoid unplanned downtimes, and improve reliability and user experience of your IT applications at a fraction of the original cost.